David McCoy complains about a sign reading "No Dumping - Violators May Be Prosecuted". He objects to the permissive and non-threatening implications of the modal verb "May", and is nostalgic for the unequivocal days of right and wrong, of firm laws and firm enforcement of the laws, when cardboard signs read "Trespassers
Will
Be Shot". [
Modal Verbs: The Words Behind the Loopholes
]
I want to make two points here. The first relates to the purpose of the sign - what is it trying to achieve, and what kind of language is appropriate to this purpose. The second point relates the nature of ambiguity - is May really more ambiguous than Will?
---
The purpose of signs like these is of course admonitory - they are designed to dissuade people from doing something. You might think that an uncertain sanction (may be prosecuted) is less of a disincentive than a certain sanction (will be shot).
But then which of the following warning signs do you find most persuasive? Perhaps it depends on your national culture. We British are a nation of accountants, so we like to be told what the maximum fine is.
British: If you climb on this electricity pylon you will be fined £100
German/American: It is a Federal Offence to climb on this electricity pylon.
Italian: If you climb on this pylon you may die.
(I inherited this joke from my father, but I don't know whether it was his own observation or he got it from somewhere else. I think there may have been a French one as well. Please comment if you have a source, or any other nationalities.)
Based on the simple linguistic analysis David recommends, the possibility of death is not as strong a sanction as the certainty of a fine. Like Hermione's joke in the first Harry Potter book - "We could all have been killed - or worse, expelled."
David likes warnings to be proper threatening. When I was growing up, parents and teachers said things like "Don't do that or else": that was regarded as proper threatening in the days of "unequivocal days of right and wrong, of firm laws and firm enforcement of the laws". So we usually did what we were told and didn't find out what the punishment would have been.
Following David's logic, parents should say things like "Don't do that or else you will be grounded for three days and fined 2 weeks pocket money." But is precise specification of the sanction really more effective in encouraging good behaviour? Or does it merely encourage calculated risk-taking?
---
Meanwhile, "Trespassers Will" is still pretty indefinite. Does it mean ALL trespassers or SOME? Immediately or later? If I trespass and I am not shot, is that a counter-example or a stay of execution? If no trespassers have ever been shot, what should I conclude from that? Do I want to be the first?
Perhaps it would be better to have a sign, like road safety signs, saying "341 trespassers have been shot this year. Some of them survived. Please take your litter home."
Or perhaps this …
Next to his house was a piece of broken board which had: "TRESPASSERS W" on it. When Christopher Robin asked the Piglet what it meant, he said it was his grandfather's name…it was short for Trespassers Will, which was short for Trespassers William. And his grandfather had had two names in case he lost one—Trespassers after an uncle, and William after Trespassers.
---
I agree with David that the English language is tricky. But I think he is wrong to blame modal verbs - may, can, shall, might, etc. - which he identifies as "the words that power loopholes." These words tend to be used consciously, not to create inadvertent loopholes but to deliberately underspecify some outcome. In David's example, the rule is pretty clear ("No Dumping") but the sanction is underspecified ("Violators May").
Meanwhile, "Trespassers Will" is a false universal, with no modal word to draw your attention to the ambiguity. In my opinion, this kind of ambiguity is much more dangerous - both when used deliberately, to mislead or persuade, or when used inadvertently.
Some people find the
NLP metamodel
useful for identifying structural ambiguities in English speech. (Other people think NLP is the work of the devil, but of course the devil is in the detail.) All structural ambiguities, or just some? I suspect there is no assured method for eliminating all possible ambiguity.
---
Update: Here's a great example, found by @
ShawnCallahan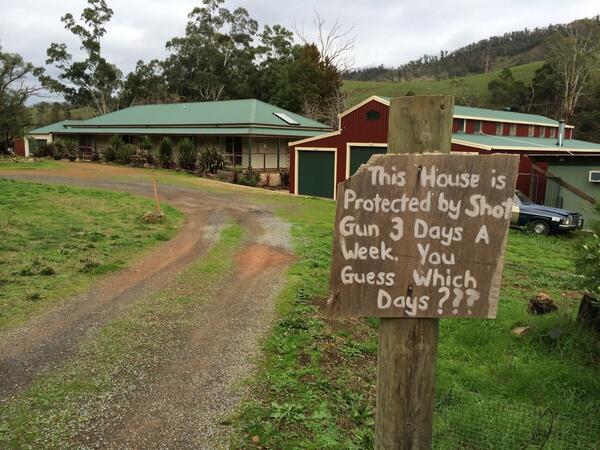 Updated 8 June 2014